Inam az bhatrin pass list maker hale hazer!!!!!
ba in soft mitonid har noe passlistio tahie konid!
fqat kafie k tedad karaktera va hata HOROFI k to passlist b kar mire ro b soft bdid va passlist ba soarti bavar nakardani amade mishe!!!!!!
yani passliste shoma kamelan SEFARESHIE!!!!!!!!!!!!!!!!
b tore mesal shoma mikhayn hame passw 10 raqamie k ba horofe M-A-Z-I-A-R darano b dast biarid faqat kafie k in horof b soft bdid b toole passlisto entekhab konid!hamin!!!!!
Az hame Mohem tar mitonid 2 ya chan PASSLISTo ba ham EDQAM KONID va yek pass liste kamel doros konid!!!!!
inam az screen shot az soft va Passslistesh!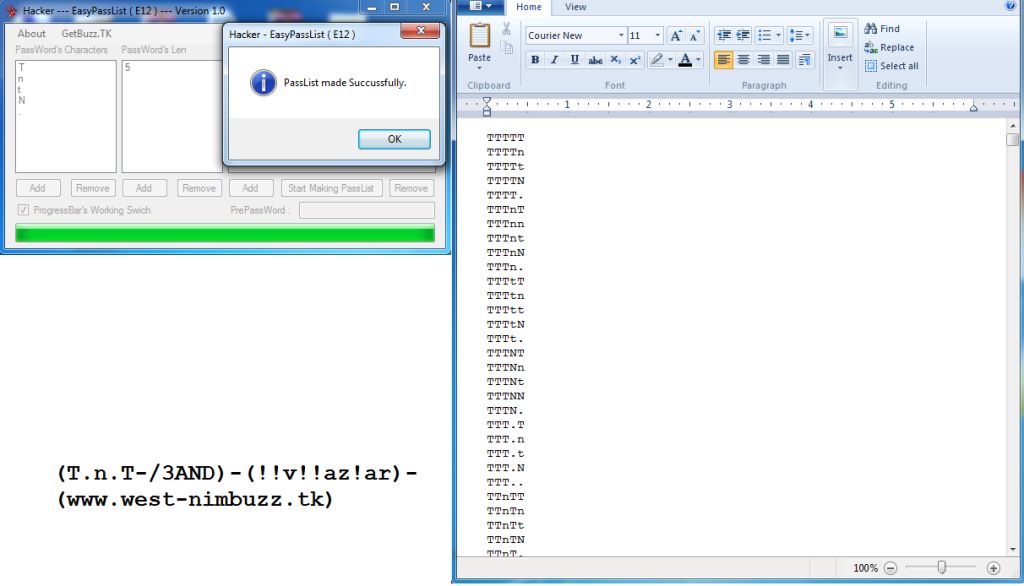 Size File: 61 KB
Formate File: ZIP
[You must be registered and logged in to see this link.]
Be Happy!
By !!v!!az!ar@nimbuzz.com